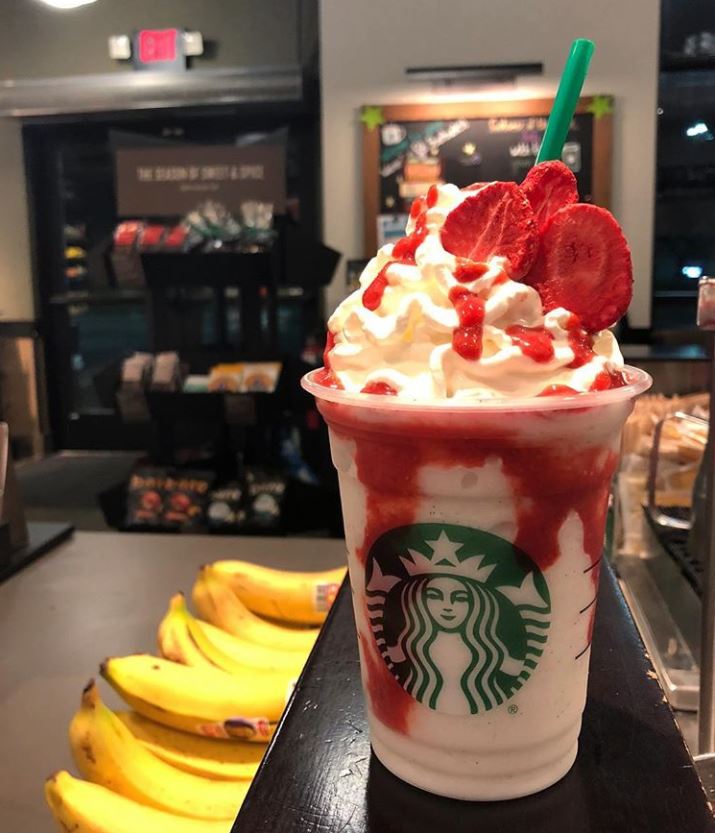 It the movie seems to have taken the world by storm this Halloween! The white faced clown with red hair holding a red balloon was met with great reviews and much popularity and we're sure we'll be seeing the costume a lot this season!
While we weren't brave enough to watch the movie ourselves, we did give this It Frappuccino a try and love the combination as a less scary and more tasty Halloween treat.
Interested in giving this spooky slushy beverage a try?
Here's the recipe:
Vanilla Bean Frappuccino
Top with strawberry purée and whipped cream
Simple to order and luckily for us, available all year round! You'll love IT! (pun intended)
Zombie Frappuccino and It Frappuccino! This year's Halloween Frappuccinos.