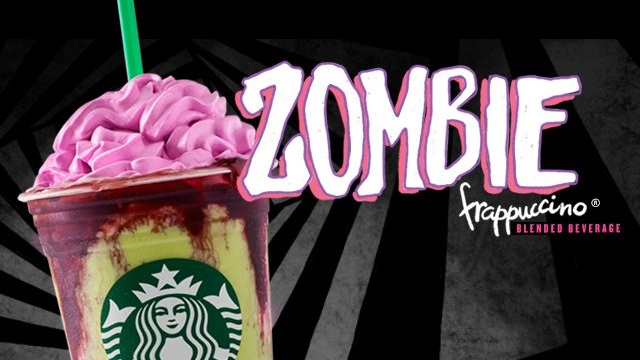 It's that time of year again! Scary movies are out in theater, goriness is in and Halloween treats grace the end caps of store shelves.
Starbucks is no different and for the past few years has been known for its limited run Halloween themed Frappuccinos, like the Franken Frappuccino and Frappula Frappuccino.
This year, they're going all out with the Zombie Frappuccino and after a very successful run of the Unicorn Frappuccino this summer, we think the Zombie Frappuccino will be a huge hit too! After all, with the popularity of The Walking Dead we think fans will welcome a chance to sip on some "brains".
The recipe is rumored to be Green Caramel Apple flavored and consist of:
Green Caramel Apple Powder
Pink powder
Pink "brains" whipped cream
Pink dark mocha drizzle
The Zombie Frappuccino is definitely unlike any Frappuccino before with new flavors and ingredients being introduced just for the limited edition drink.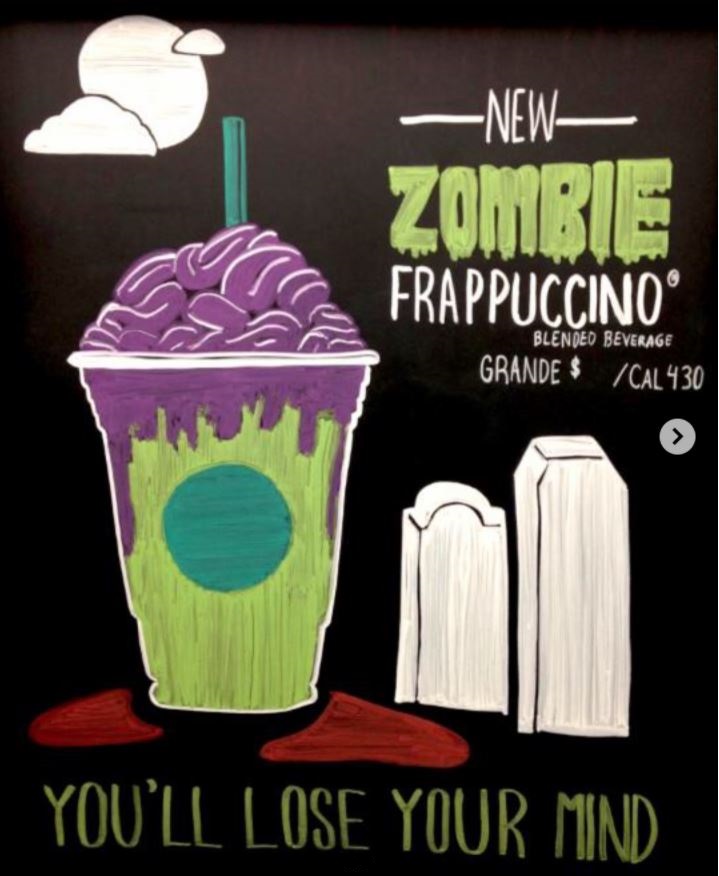 There hasn't been an official announcement from Starbucks yet but the beverage will be available starting October 26th until October 31st.
As usual, if you find a lower traffic Starbucks location, you'll likely be able to enjoy a Zombie Frappuccino even after the promotional period if your location still has ingredients on hand. It's worth asking!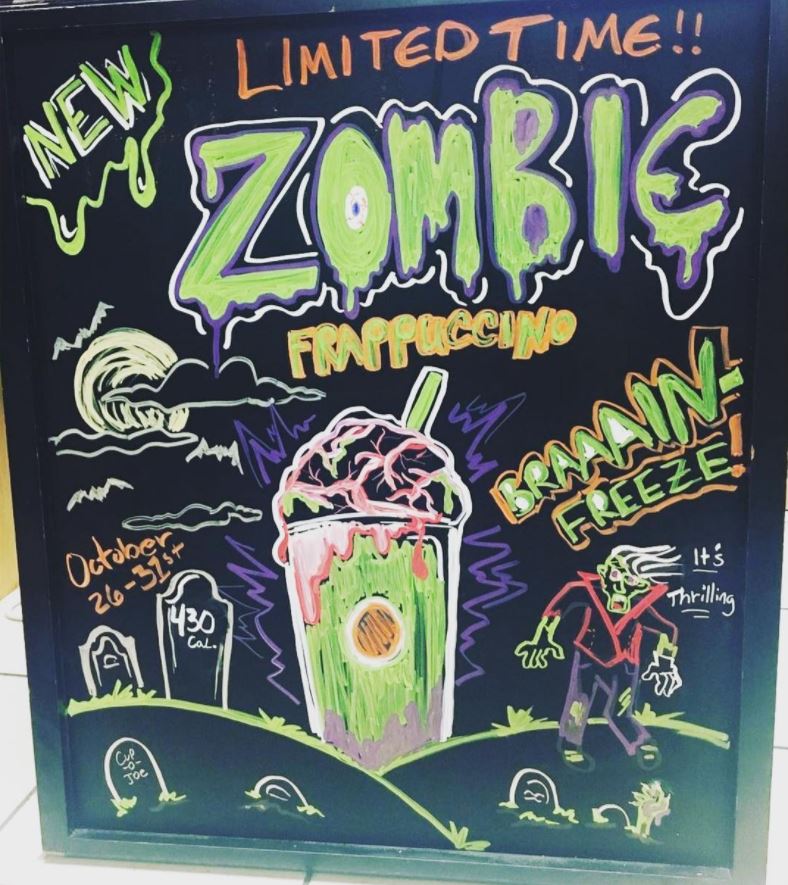 We can't wait to see the Zombie Frappuccino in stores!