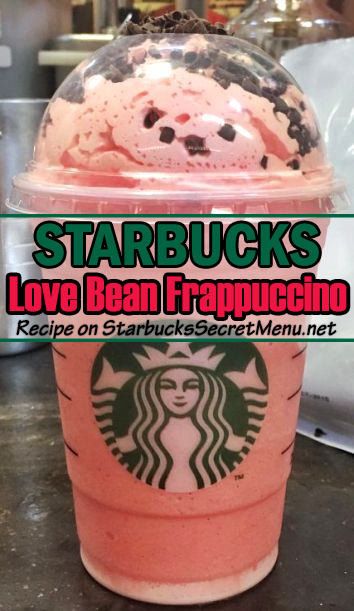 Love Bean Frappuccino

| Starbucks Secret Menu

Thanks to the internet and wonder of sites like Reddit, we have 3 new Valentine's Day themed Frappuccinos to share before the day of love is upon us!

A very creative Starbucks partner, Tony Aguilar of Tucson Arizona and his fellow Baristas came up with the drinks to go with Valentine's Day merchandise that has rolled into stores.

Starting us off, we have the brightly colored Love Bean Frappuccino.

While these Frappuccinos have been making their rounds through the interweb, there's still a good chance your local Starbucks Barista is not familiar with the Frappuccino by name, so be sure to order by recipe!
Here's the recipe:
Vanilla bean Frappuccino
Add raspberry syrup (1 pump tall, 2 grande, 3 venti recommended)
Top with raspberry infused whipped cream and chocolate curls
Thanks to everyone who sent in the Love Bean Frappuccino!