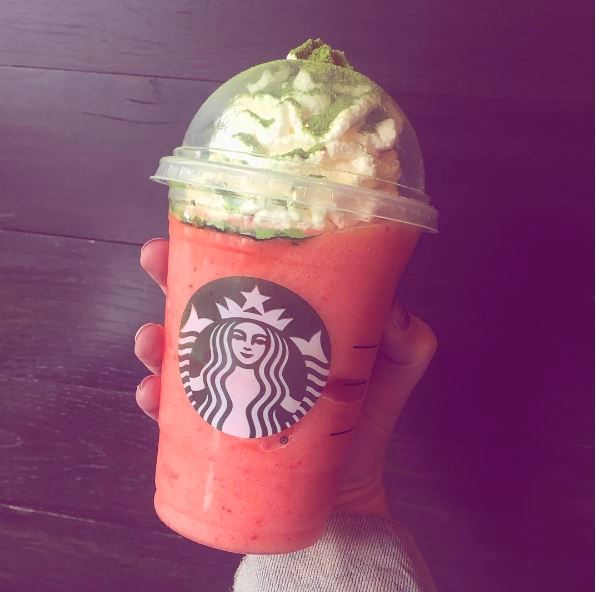 Narwhal Frappuccino |
Starbucks Secret Menu
Mythical Frappuccinos have been all the rage lately. They're fun, perfect for photo taking and most importantly, delicious! The Narwhal Frappuccino is no different. Unlike it's predecessors, The Unicorn Frappuccino, Mermaid Frappuccino and Dragon Frappuccino, it is not two toned and thus easier to order and easier to make!
A great option for summer, the fruity blend is a refreshing twist on a the classic strawberry lemonade.
Heres the recipe:
Blended Strawberry Lemonade
Add vanilla bean powder
Top with whipped cream and green tea matcha powder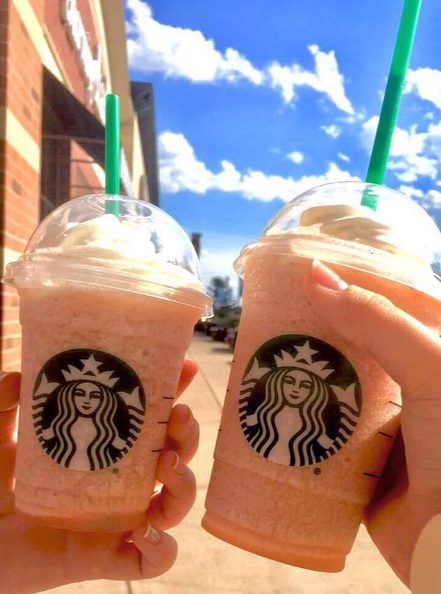 The perfect accessory for a sunny day!
Thanks to Ian G. for sharing the Narwhal Frappuccino recipe with us! If you have a secret drink you'd like to share, send it to StarbucksSecretMenu [at] gmail.com and it could be featured on the website!