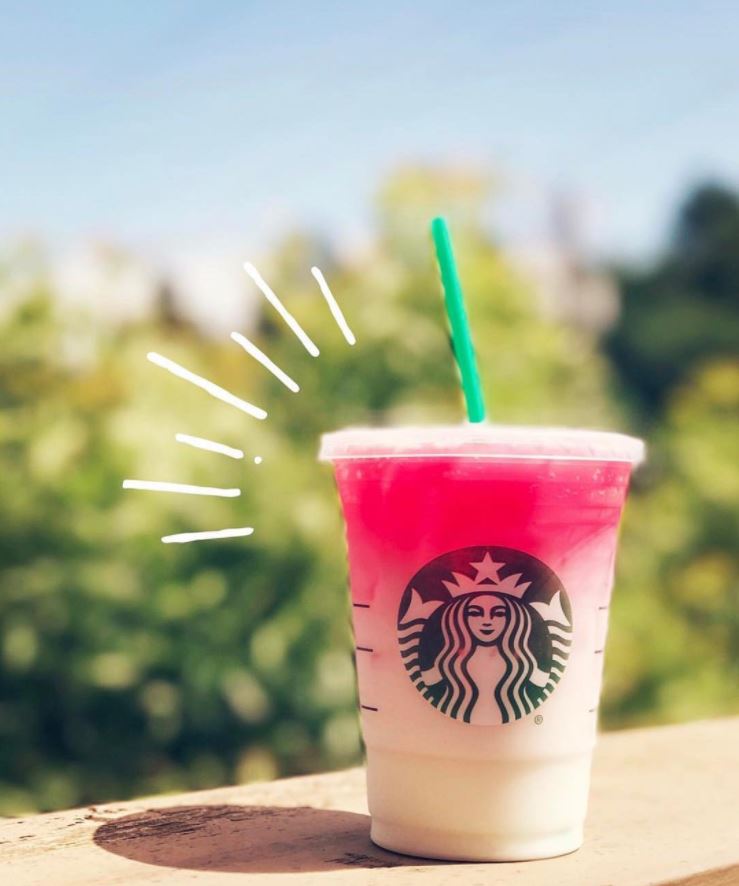 The Ombré Pink Drink is the newest drink to hit the summer lineup of beautiful brightly hued beverages. It's a combination of the Instagram sensation turned permanent menu item, the Pink Drink and passion iced tea. When unmixed, they create a bright pink to light pink ombré effect that will have you reaching for your phone quicker than you can get that wrapper off your green Starbucks straw.
Here's the recipe:
Pink Drink
Topped passion iced tea
Shortly after hitting the Instagram scene, the Ombré Pink Drink was added to the official menu. This version of the Ombré Pink Drink is made slightly differently than the original Instagram version.
Here's the official recipe:
Cool Lime Refresher made with coconut milk (no water)
Top with passion tea
As part of the Cups of Kindness collection and in collaboration with Lady Gaga's Born This Way Foundation, the Ombré Pink Drink is being highlighted as a featured beverage. Starbucks is generously donating 25 cents from each one sold at participating Starbucks stores in the US and Canada until June 19th. The funds raised will go to support youth wellness and empowerment programs.
And if ombré drinks are your thing, don't forget about the Matcha Pink Drink that features a pink to green ombré effect!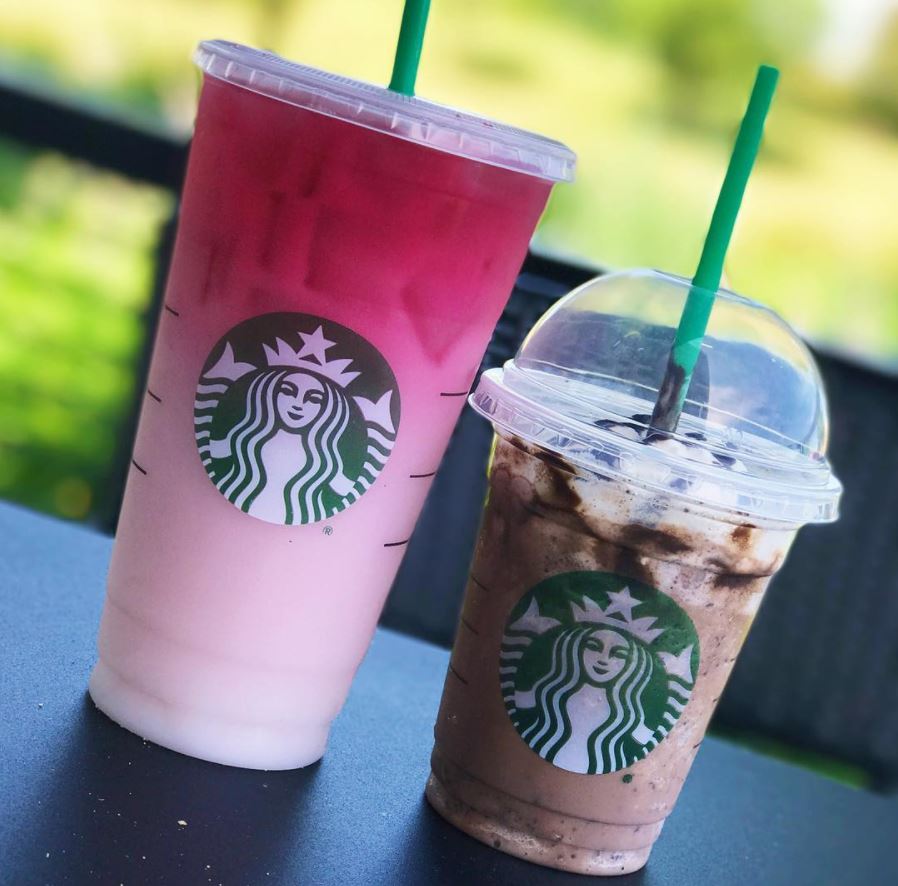 Pictured here with a Java Chip Frappuccino
Pictured here with the Violet Drink!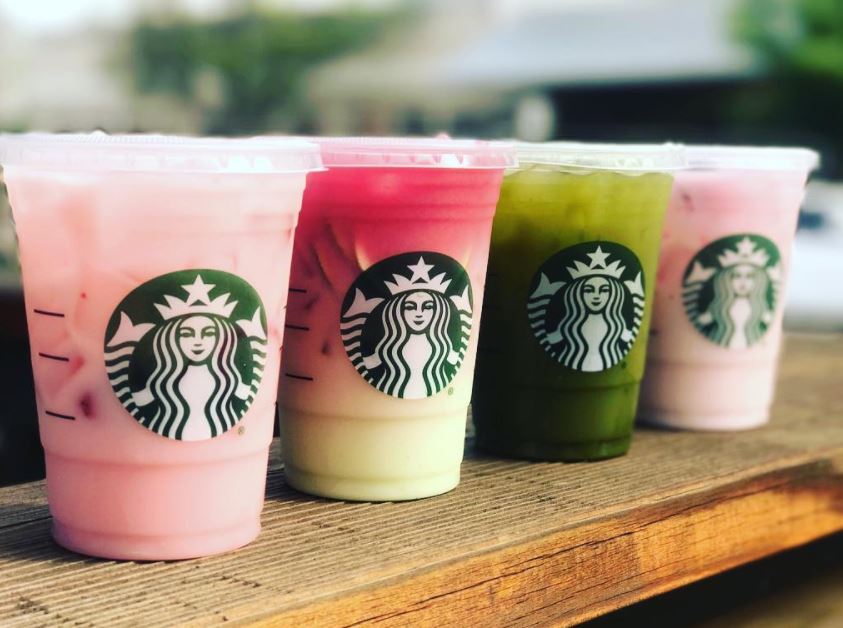 Starbucks Cups of Kindness