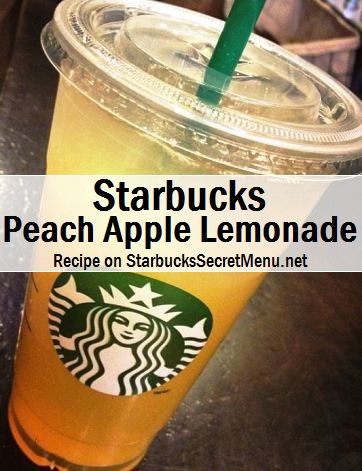 Peach Apple Lemonade

| Starbucks Secret Menu

Take advantage of seasonal ingredients like peach syrup and enjoy this refreshing Peach Apple Lemonade!

It's a great recipe for summertime and an alternative to coffee if you're looking for an uncaffeinated option. Like several of our other recipes, this fruity beverage is kid friendly!
Here's the recipe:
Lemonade to first line
Apple juice to second line
Add peach syrup (3 pumps tall, 5 grande, 7 venti)
Thanks to Travis B for sending this recipe in! If you have a favorite recipe to share, send it to starbuckssecretmenu [at] gmail.com and it could be featured on the site!