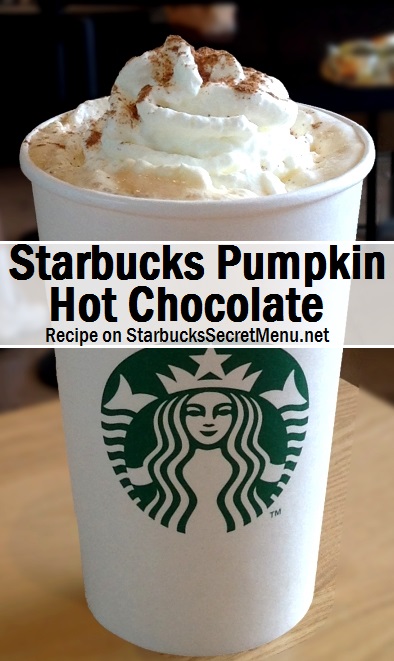 Pumpkin Hot Chocolate

| Starbucks Secret Menu

As much as we love coffee, sometimes we love a steaming cup of hot chocolate more.

Maybe it's the nostalgia of excitement that comes with it, especially if there are marshmallows!  Or maybe it's the way hot chocolate hits the spot on a cold chilly night.

Whatever it is, we love how a simple addition like Pumpkin Sauce takes hot chocolate to a whole new level. Get it while you can!
How to order: 
Hot chocolate
Add pumpkin spice sauce (1 pump tall, 2 grande, 3 venti)
Thanks to Julia for suggesting this addition! If you have a secret recipe that you'd like to share, send it to starbuckssecretmenu [at] gmail.com and it could be featured on the site!