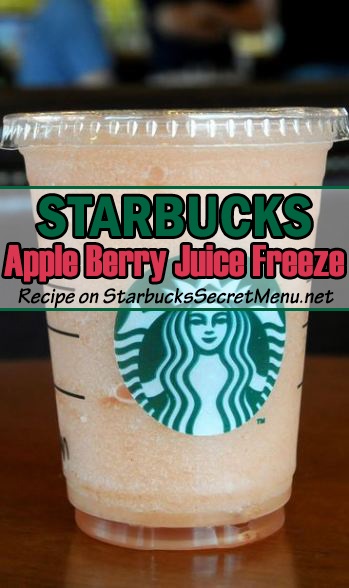 Starbucks Apple Berry Juice Freeze

| Starbucks Secret Menu

Longtime Starbucks fans might recall that the Apple Berry Juice Freeze was an actual menu item several years ago. It wasn't available everywhere, but it seemed to be quite popular as a summer menu item where it was available.

It's no surprise why since the Apple Berry Juice freeze, while simple, is absolutely delightful!
Here's the recipe:
Apple Juice to the first line
Strawberry puree to the second line
Ice and blend!
This is a great reminder that just because your favorite beverage is no longer on the Starbucks Menu, doesn't mean you can't order it! Often times the ingredients are still on hand, you just need to order them by recipe! (Exception being seasonal beverages. We know, we wish Pumpkin Spice Lattes and Caramel Brulee Lattes could be available all year round too).
Thanks to longtime former Starbucks Barista Maria T. for sharing this recipe with us! If you have a secret recipe you'd like to share, send it to recipes [at] StarbucksSecretMenu.net and it could be featured on the site!