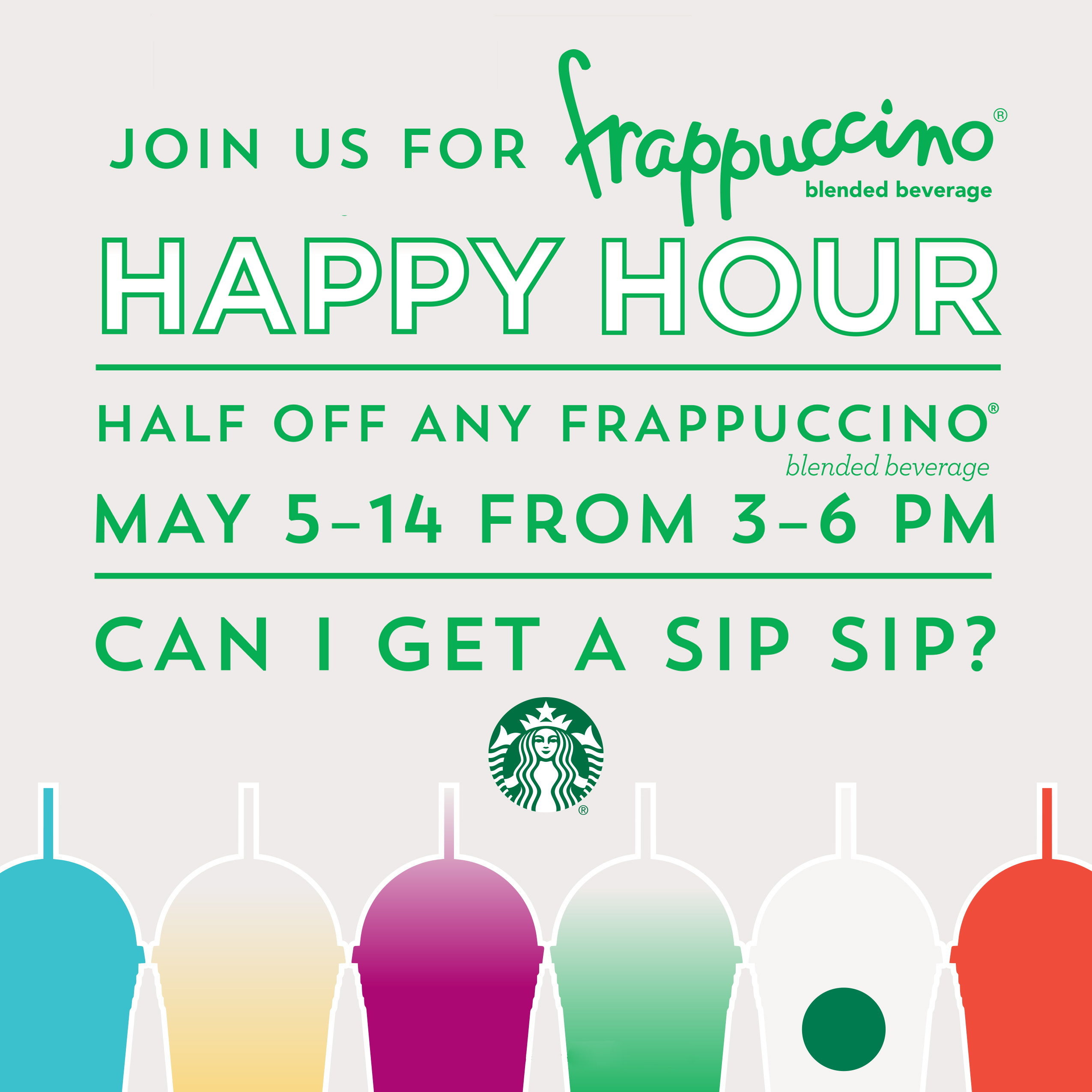 It's the most wonderful time of the year! For Starbucks and Frappuccino fans that is.
Frappuccino Happy Hour is making a comeback once again! May 5-14th between 3-6pm you can enjoy half off any Frappuccino beverage. The promotion will run for 10 days as usual.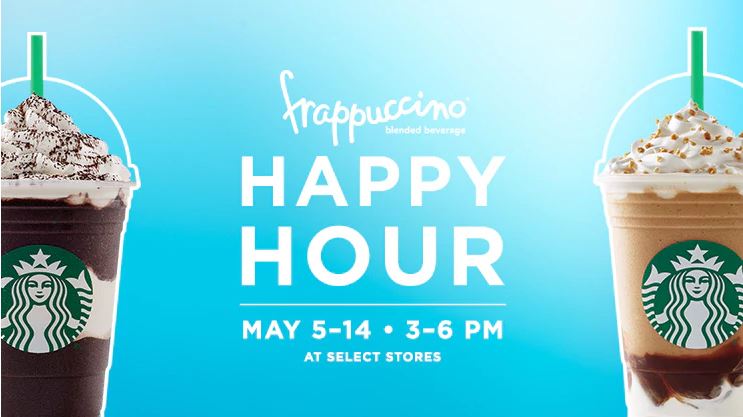 This is a pretty significant change from previous years where Happy Hour was between 3-5pm with an extension until 6pm for Starbucks Reward members. Extending the promotion to all guests for the additional hour is a big move and we're excited that more people will get a chance to enjoy half off Frappuccinos!
No official word yet on what the bonus will be for Rewards members, but we're hoping to see an extended time until store close or perhaps some extra days like we saw last year.
We recommend taking advantage of the half off promo to try some of our Secret Frappuccino recipes without breaking the bank!
We can't wait and will be adding new Frappuccino recipes to the Secret Menu over the next couple of weeks so stay tuned!