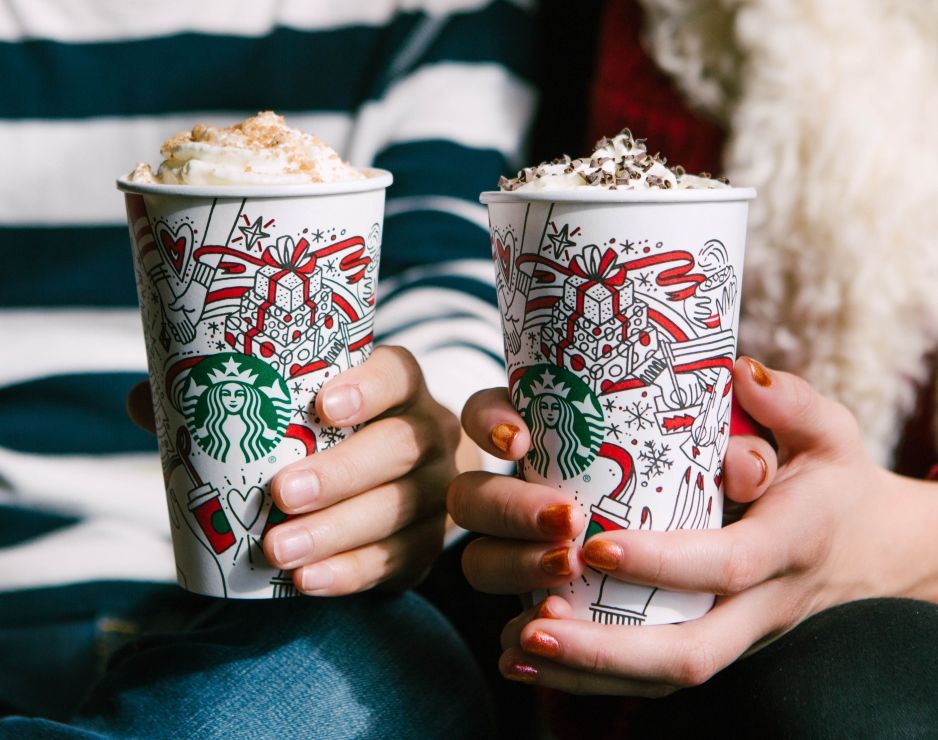 Toasted White Chocolate Mocha & Chestnut Praline Chai Tea Latte
Starbucks has introduced two new drinks for the 2017 holiday season! Stop into your local store to try the new Toasted White Chocolate Mocha which consists of:
Signature espresso poured over toasted white chocolate mocha sauce
Followed by steamed milk
Topped with whipped cream and a candied cranberry sugar
The toasted aspect of the beverage is created by slowly roasting white chocolate to brown the cocoa butter and caramelize the milk and sugar thereby deepening the flavor and brining on nutty notes that linger as you sip on the beverage, according to Starbucks.
The Toasted White Chocolate Mocha is available hot, iced or as a Frappuccino this holiday season until supplies last.
Also available is the Chestnut Praline Chai Tea Latte made with:
Chestnut Praline syrup with lightly sweetened chai and steamed milk
Topped with spiced praline crumbs
A holiday twist on the classic Chai Tea Latte, the beverage begins with black tea infused with warming spices that pair perfectly with the caramelized chestnut notes, creating a warm and comforting beverage full of holiday flair.
Enjoy the Chestnut Praline Chai Tea Latte hot or iced.