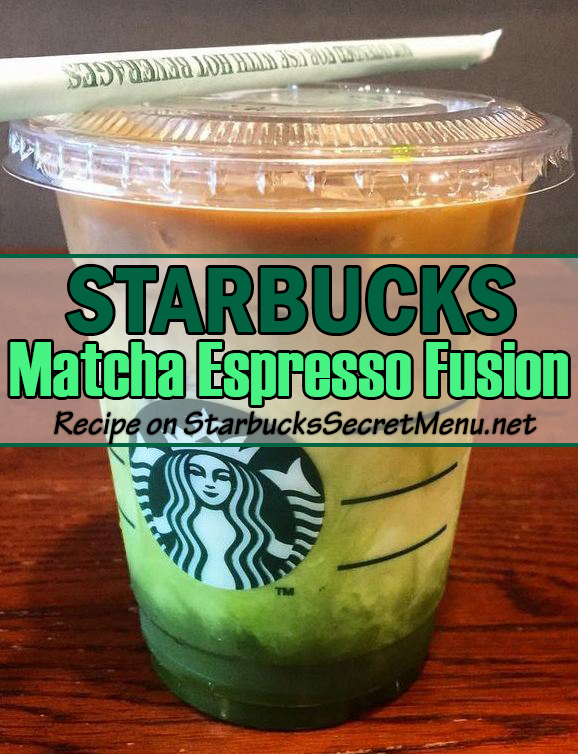 Starbucks Matcha & Espresso Fusion

| US & Canada Recipe!

Starbucks Matcha & Espresso Fusion was developed for Asian markets but you've probably seen photos of the beautifully colored beverage all over Instagram and social media.

Good news for us is that several talented Baristas have tried to replicate the beverage here in the US and Canada and come up with a way that we can enjoy the Matcha and Espresso Fusion too!
Here's the recipe:
Start with standard scoops of matcha powder mixed with a little bit of water to eliminate chunks
Add Ice
Add choice of milk
Add affogato shots (1-2)
We're told that in order to preserve the layering of colors in the beverage, it needs to be made quite specifically in the order listed above. It can be a bit tricky for a first timer so please have patience with your Barista.  If they aren't familiar with the Matcha and Espresso Fusion and what it should look like, it may be helpful to show them a photo.