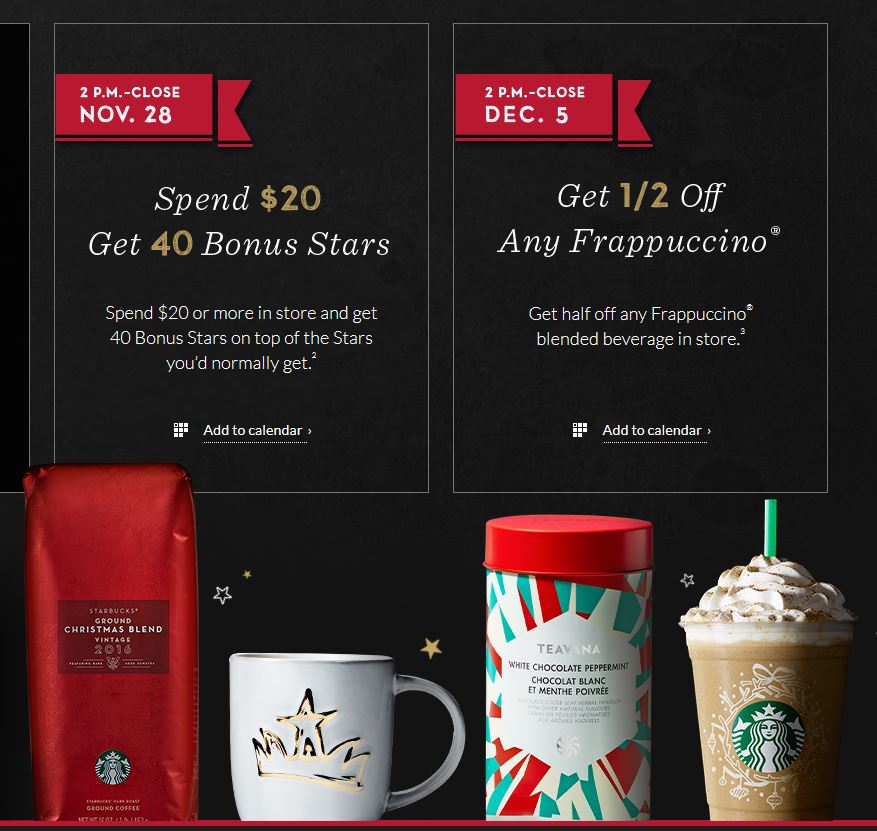 Starbucks Merry Mondays are back this holiday season! Visit your local participating Starbucks or Teavana store and pay with your Starbucks app or card to receive the following offers:
Nov 28 from 2pm-close – Spend $20 and get 40 bonus stars
Dec 5 from 2pm-close – Get half off any Frappuccino blended beverage
While the star offer may not be that appealing, we're SO excited for ½ price Frappuccinos! And even better than the Frappuccino Happy Hour promotions that happen in May each year, this half off holiday promo runs all afternoon and evening until store close! Perfect for those who are occupied until midday and can't make it for happy hour!
Half priced Frappuccino days are the perfect time to try out our Starbucks Secret Menu recipes since some of them can get quite pricey. Check out all of our Frappuccino recipes here, and our Top 10's here!