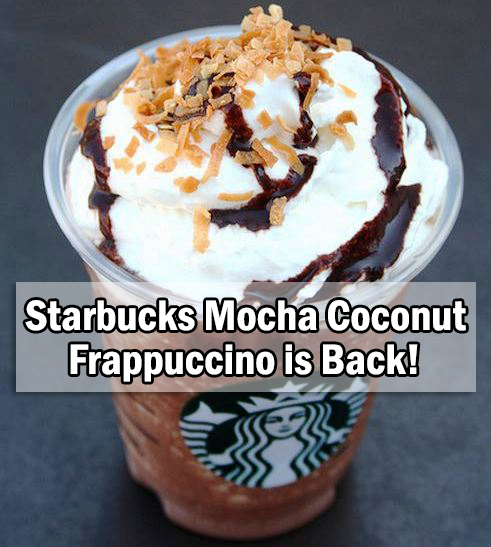 The wait, the yearning and pleading is finally over! Starbucks is bringing back a customer favorite, the Mocha Coconut Frappuccino!
The coconutty Frappuccino will be available at Starbucks stores in the US and Canada beginning today (July 23) for a limited time while supplies last. So run, don't walk to your local Starbucks!
The Mocha Coconut Frappuccino has been discontinued for a few years but used to be a staple summer Frappuccino option. You can enjoy it in several forms including the Coconut Creme Blended Frappuccino and a hot Mocha Coconut beverage.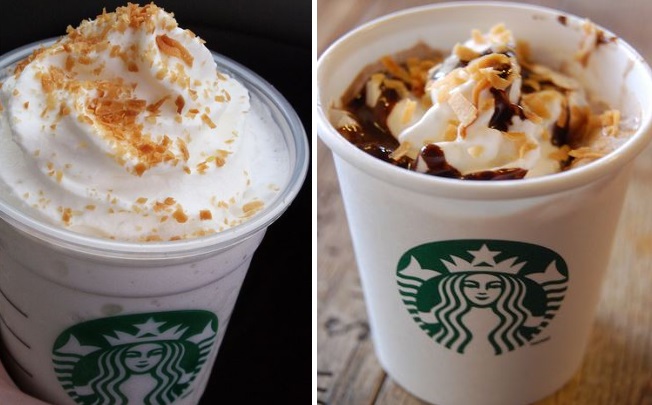 If you haven't had one before, the Mocha Coconut Frappuccino is made with Starbucks signature Frappuccino Roast coffee blended with mocha sauce, coconut syrup, milk, and ice, and then topped with whipped cream, chocolate drizzle and toasted coconut flakes.
We're happy to see it back in stores! And even more excited that the return of the Mocha Coconut Frappuccino means the return of our Starbucks Secret Menu creation, the Samoa Cookie Frappuccino!