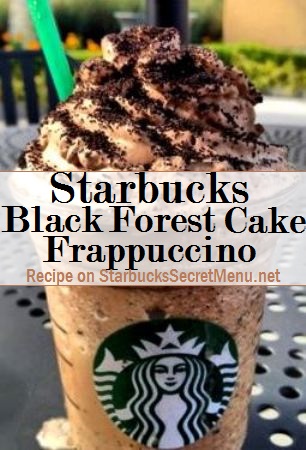 Starbucks Secret Menu:
Black Forest Frappuccino
Mmm, who doesn't like a good slice of Black Forest cake? Rich chocolate with raspberry flavor is such an excellent match that it would be a shame not to give this Frappuccino a try.
Here's the recipe:
Mocha Cookie Crumble Frappuccino
Add Raspberry syrup instead of vanilla syrup (1.5 pumps for a tall, 2 pumps for a grande, 2.5 for a venti)
Thanks to Tanvi and Raina for sending in this recipe!