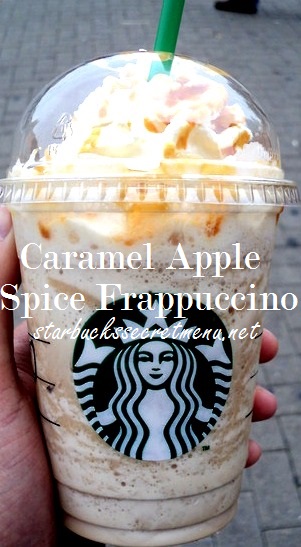 Starbucks Secret Menu:
Caramel Apple Spice Frappuccino
You might have tried the hot Caramel Apple Spice, but have you tried the Frappuccino?
Great option for those who prefer cold drinks and this one is definitely tasty! It comes highly recommended by several Baristas!
Here's the recipe:
Fill to the first line with whole milk
Fill to the second line with apple juice
Add Cinnamon Dolce syrup (2 tall, 3 grande, 4 venti)
Top with whipped cream and caramel sauce
Thanks to Barista's Mikel S. and Josh S. for sending this recipe in!