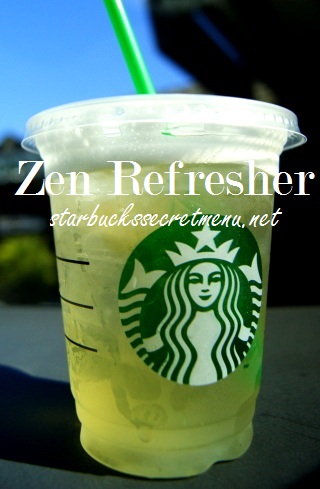 Starbucks Secret Menu:
Zen Refresher
Frappuccinos are a tasty treat, but sometimes you just want something healthy and refreshing. This is it!
The Zen Refresher gives you the energy you need to power through the day while providing the antioxidant benefits of green tea!
Here's the recipe:
Half Cool Lime
Half Green Tea concentrate (No Water)
Add 2 pumps of Peach Syrup (Optional, to add extra sweetness and flavor)
Ice it and shake
Thanks to Barista, Luke for sending this recipe in!