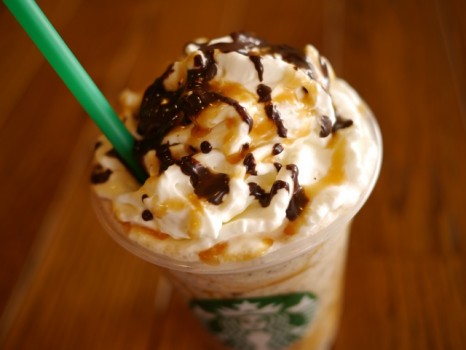 Starbucks Secret Menu Pick:
Caramel Cookie Bar Frappuccino
If you're a chocolate bar fan, you'll want to try this Frappuccino based off a popular caramel cookie chocolate bar! *Hint: It comes in a pair, tastes awesome and rhymes with mix.
Here's the recipe:
Caramel Frappuccino
Add hazelnut syrup (1 pump for a tall, 1.5 pumps for grande, 2 pumps for venti)
Add java chips
Whip cream blended in
Coat the cup with caramel sauce
Top with mocha drizzle
Get ready to be blown away!