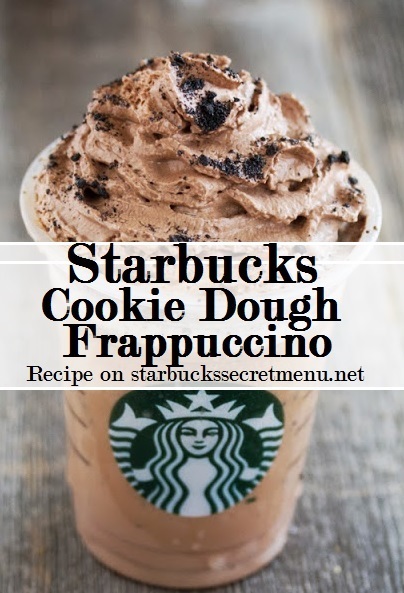 Starbucks Secret Menu:
Cookie Dough Frappuccino
Here's a great recipe for the cookie and chocolate lover in you.
It has everything! Sweetness, cinnamon, and yes, even java chips. Be warned that this is definitely a dessert beverage!
Here's the recipe:
Cinnamon Dolce Creme Frappuccino
Add mocha syrup (1 pump tall, 2 pumps grande, 3 pumps venti)
Java chips blended in
Top with cookie crumble and chocolate whip
Thanks to Cyndi M. for sending in this delicious recipe! If you have a secret recipe you'd like to share, send it in to starbuckssecretmenu [at] gmail.com!