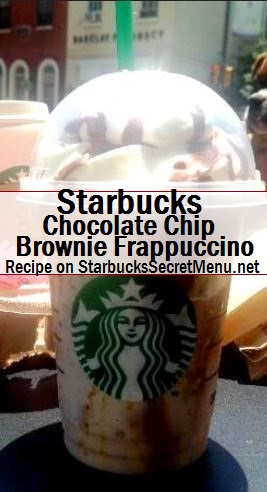 Starbucks Secret Menu:
Chocolate Chip Brownie Frappuccino
This chocolatey delight is perfect for the chocolate lover in you! While it doesn't have brownie chunks in it, it does have a good amount of chocolate flavor that won't leave you disappointed.
Here's the recipe:
Start with a Vanilla Bean Frappuccino
Add Java Chips
Add Mocha Syrup
Top with Whipped Cream and chocolate drizzle

Thanks to Faith K for sharing this drink with us! If you have a secret recipe you'd like to share, send it in to starbuckssecretmenu [at] gmail.com!