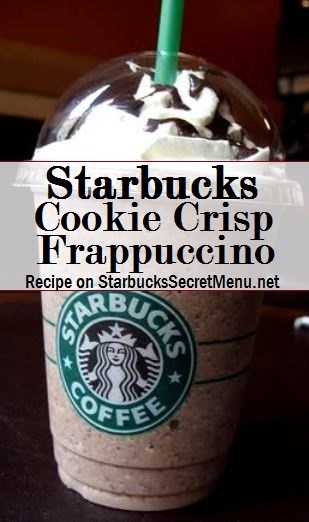 Starbucks Secret Menu:
Cookie Crisp Frappuccino
If you're a Cookie Crisp cereal fan, or just a fan of cookies in general then this is the drink for you!
Sweet, tasty and sure to satisfy your cookie craving.
Here's the recipe (for a grande):
Soy milk with a crème base
Add 3 pumps of hazelnut syrup (or sugar free hazelnut if you prefer)
Add 3 pumps of toffee nut syrup
Add java chips
Blend with ice and top with whipped cream

Thanks to Michael G. for sending this drink in!