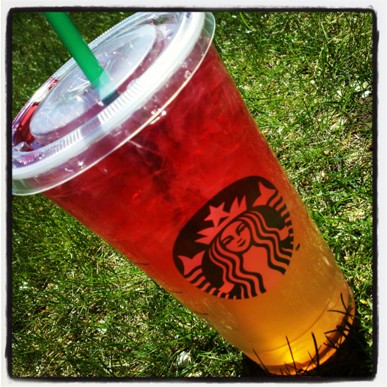 Starbucks Secret Menu:
Citrus Berry Passion Refresher
If you're looking for summer in a cup, look no further!
This colorful beverage nicknamed the Citrus Berry Passion Refresher has become a favorite at a Starbucks store in Muskegon, Michigan courtesy of Barista Adam J.
The drink looks amazing and is a great substitute to coffee if you're looking for a pick me up.
Here's the recipe as written by Adam:
Berry Refresher to first cold cup line
Lime Refresher to the second cold cup line
Lemonade to the third cold cup line
Scoop of ice.
Finished off with a splash of Passion Tea unsweetened

Thanks for sending in this great drink Adam! We're sure many more will enjoy this one!