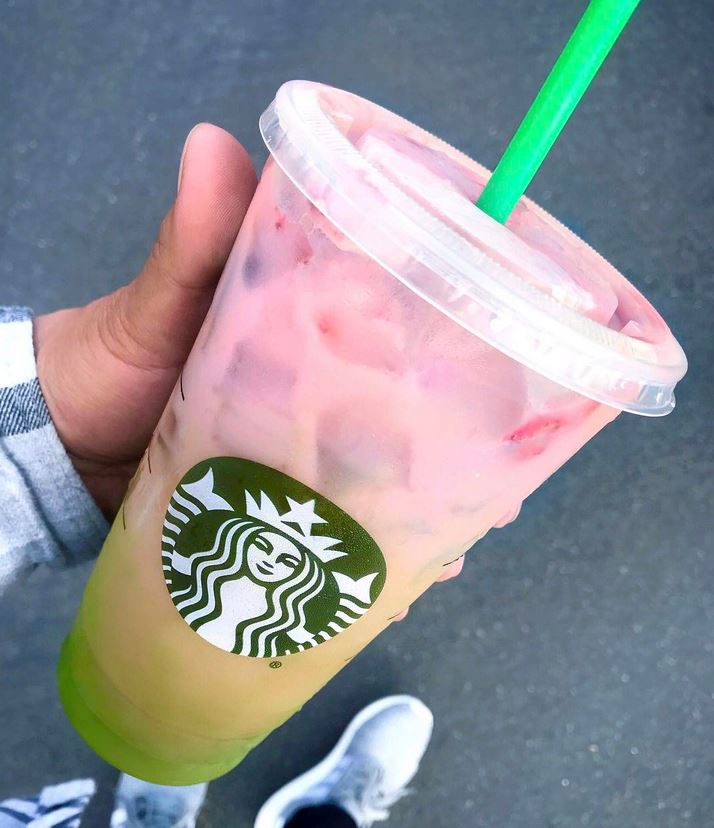 This past summer, Instagram feeds everywhere were overtaken with the Pink Drink, Purple Drink, Orange Drink and even Green Drink and Blue Drink. But now, those one-toned beverages are a thing of the past!
Move over and welcome the Matcha Pink Drink, a green and pink ombré delight that will jazz up your Instagram feed to the nines.
The recipe for this rainbow concoction is:
3 parts traditional Pink Drink (Strawberry Acai Refresher with coconut milk)
Atop 1 part matcha coconut milk on the rocks
With the popularity of the Pink Drink, pretty much every Starbucks location has experience with putting the beverage together, so ordering this Matcha Pink Drink with the extra addition of matcha coconut on the bottom should not be too challenging.
Could this be the start of a chain of new ombré colored Starbucks drinks? We think it just might be! Let us know if you hear about or come up with anything interesting! For the time being, enjoy our own ombre colored drinks off the Starbucks Secret Menu collection, the Sunrise Slush, Red Mango Explosion and Sunset Refresher.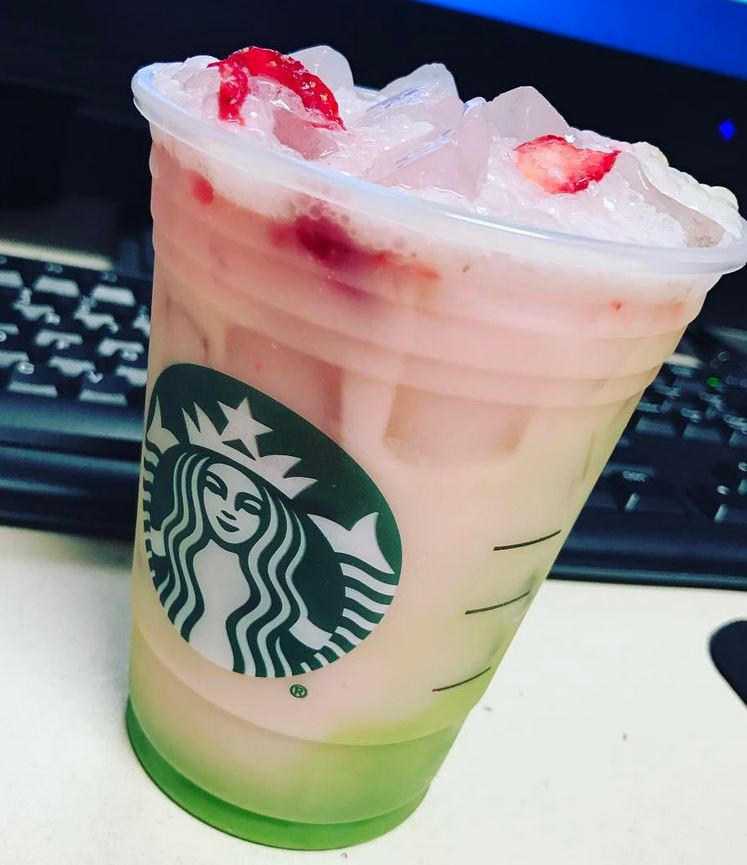 Look at those strawberries though!