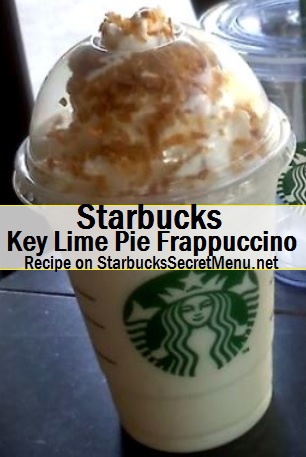 Starbucks Secret Menu:
Key Lime Pie Frappuccino
Key Lime Pie is such a classic dessert and one I would definitely classify under comfort food. It's sweet, fluffy and has the perfect mix of lime and tart.
Try one in Frappuccino form and let the flavors blow you away!
Here's the recipe (for a grande):
Start with Cool Lime juice to the bottom black line
Whole milk to the second black line
2 pumps white mocha
2 pumps vanilla syrup
1 pump of cinnamon dolce syrup
Whipped cream blended in
Top with whipped cream and toasted coconut if available

*Note* Add a little extra ice before blending to prevent the Frappucino from being runny.
Thanks to Savannah M. for sending in this Frappuccino recipe! If you have a secret recipe you'd like to share, send it in to starbuckssecretmenu [at] gmail.com