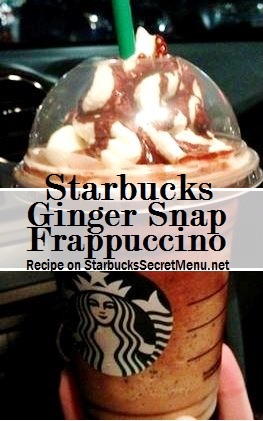 Starbucks Secret Menu:
Ginger Snap Frappuccino
Thanks to DC Barista Angela R., we present you with the Ginger Snap Frappuccino! This yummy treat is sure to satisfy, especially if you're a fan of caramel!
Here's the recipe:
Chai Creme Frappuccino
Caramel Drizzle in the cup
Add Java Chips
Top with dark caramel sauce (or regular caramel if dark unavailable)

Thanks to Angela R. for sending this great drink idea in! If you have a drink creation you'd like to see on the website, send it into starbuckssecretmenu [at] gmail.com!