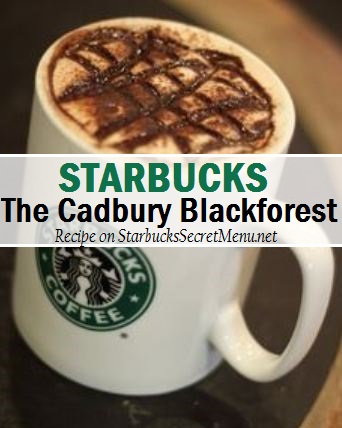 Starbucks Secret Menu:
The Cadbury Blackforest
Thanks to former Starbucks Barista Caloy, we have this take on a classic chocolate favorite that's simple to order!
It's his favorite drink and it may just become one of yours! It's a great option for days you don't feel like having coffee and just want something chocolatey.
Here's the recipe:
Signature hot chocolate
Add raspberry syrup (2 pumps for a grande is recommended, adjust for other sizes)

If you prefer to have a cold drink, Caloy suggests having this beverage iced which is just as enjoyable.