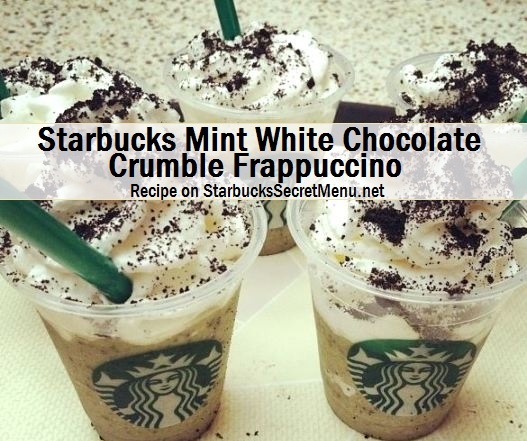 Starbucks Secret Menu:
Mint White Chocolate Crumble Frappuccino
Here's a Frappuccino with just about everything! It has java chips, green tea, peppermint and chocolate flavoring! It's the perfect treat for dessert.
Here's the recipe (for a grande):
White Mocha Frappuccino
Add java chips
Add 2 pumps of peppermint syrup
Add 1 scoop of matcha green tea powder
Top with whipped cream and cookie crumbles

Thanks to Barista, Gia K. for sending this great recipe in! If you have a secret recipe you'd like to share, send it in to starbuckssecretmenu [at] gmail.com.