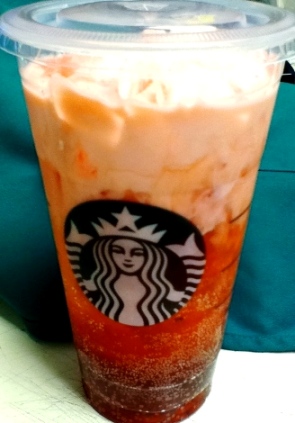 Starbucks Secret Menu:
Starbucks Italian Soda
Create your own Italian Soda at Starbucks! You can customize it to any flavor you'd like. Some suggestions include raspberry, peach, caramel or vanilla, but you can use any syrup flavor of your choice!

Here's the recipe:
Purchase a Perrier carbonated water
Add 3-4 pumps of your choice of syrup to a grande cup over ice
Have the barista pour in the Perrier
Top with whipped cream if desired

Thanks to Barista Alison D. for sending in this great drink idea! If you have a recipe you'd like to share, send it into starbuckssecretmenu [at] gmail.com and we'll add it to the site!