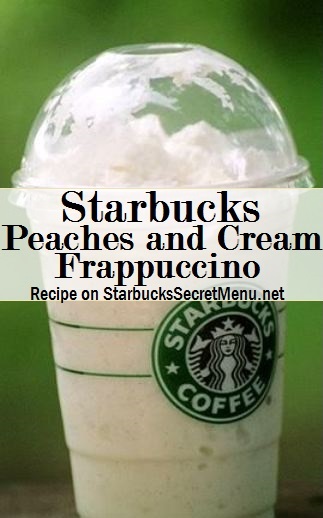 Starbucks Secret Menu:
Peaches and Cream Frappuccino
Peaches are cream are just one of those combinations that never gets old!
Give the Frappuccino a try, and you'll be feeling just peachy!
Here's the recipe:
Vanilla Bean Frappuccino
Add peach syrup (1 pump for a tall, 2 for a grande, 3 for a venti)

Thanks to Jamie L. & Marissa for sending this idea in!