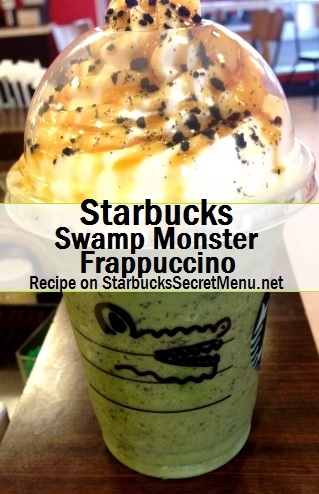 Starbucks Secret Menu:
Swamp Monster
Here's a fun one for you! The Swamp Monster courtesy of Starbucks Barista, Kelianna P of Massachusetts.
We love that she so aptly swears by the name, she even draws an alligator on the side of the cup. Who doesn't love some fun at work?
Here's the recipe:
Green Tea Frappuccino
Add Java Chips
Top with Caramel Drizzle and Cookie Crumble

Huge thanks to Kelianna for sending in this awesome recipe! If you have a recipe you'd like to share, send it in to starbuckssecretmenu [at] gmail.com and we'll add it to the list.