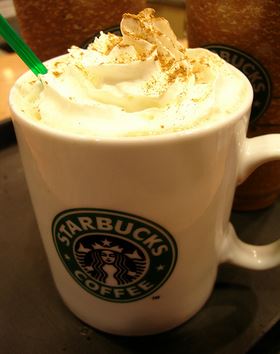 Starbucks Secret Menu:
The Fuzzy Rabbit
Here's a simple drink modification to spruce up your regular coffee!
The Fuzzy Rabbit works best in lattes but can be added to iced coffee as well.
Here's the recipe:
Start with a latte (Suggested) or an iced coffee
Add White Mocha Syrup (2 pumps for a tall, 3 for a grande, 4 for a venti)
Add Hazelnut Syrup (1 pump for a tall, 1.5 for a grande, 2 for a venti)
Guaranteed to make you feel fuzzy on the inside during those cold days!

Thanks to Brandon H for sending this one in!