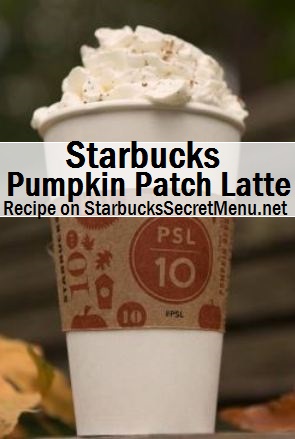 Starbucks Secret Menu:
Pumpkin Patch Latte
Continuing on with the Pumpkin themed beverages, we bring you the Pumpkin Patch Latte!
A little twist on the regular Pumpkin Spiced Latte that makes it even more delicious!
Here's the recipe:
Pumpkin Spice Latte
Steam in matcha green tea powder
Thanks to Barista Mikel S. of Snohomish, WA for sending in this secret recipe! If you have a recipe you'd like to share, send it to starbuckssecretmenu [at] gmail.com and we'll add it to the list.