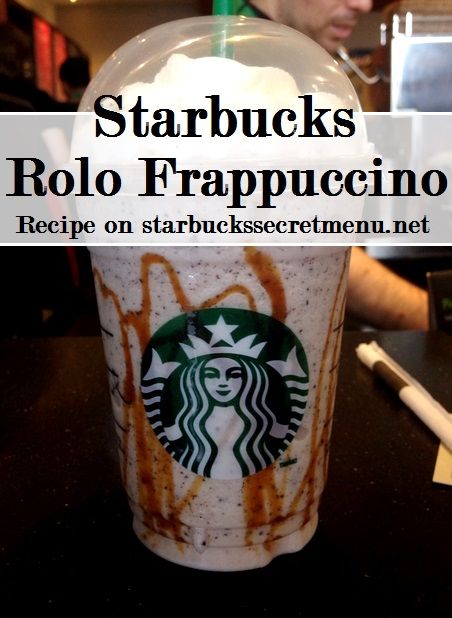 Starbucks Secret Menu:
Rolo Frappuccino
If you've never tried a Rolo you're missing out! Little bite sized pieces of caramel filled chocolate, it's hard to eat just one.
Rolo fans, you won't be disappointed with this Frappuccino! Same great chocolate and caramel taste, and it looks awfully delicious too.
Here's the recipe:
Vanilla bean Frappuccino
Add java chips
Carmel drizzle on the inside of the cup
Optional: For an extra chocolatey taste, top with mocha drizzle
To save on calories and sugar content, try this Frappuccino with less vanilla bean, skin milk and no whipped cream.
Thanks to Joey for sending in this recipe! If you have a secret recipe you'd like to share, send it to starbuckssecretmenu@gmail.com and we'll add it to the list!