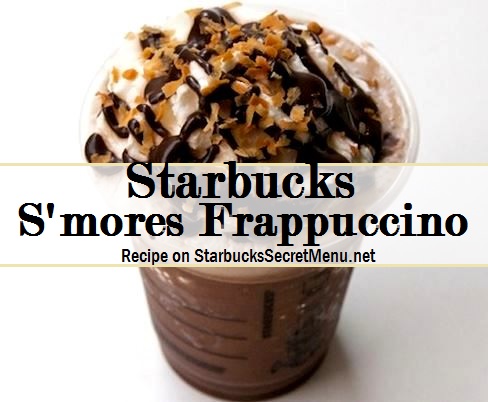 Starbucks Secret Menu:
S'mores Frappuccino
Here's a tasty creation that doesn't have to be limited to a camping trip treat! S'mores are definitely a childhood favorite so why not make it a Frappuccino favorite too?
Here's the recipe (for a grande, adjust for other sizes):
Java Chip Frappuccino (or double chocolate chip if preferred)
1 pump of Cinnamon Dolce syrup
1 pump of Toffee Nut syrup
Whipped cream blended in
Top with whipped cream and Cinnamon Dolce sprinkles

Thanks to Barista Chelsea A. for sending in this great recipe! If you have a secret beverage you'd like to share, send it in  to starbuckssecretmenu [at] gmail.com. Attach a photo if you have one!