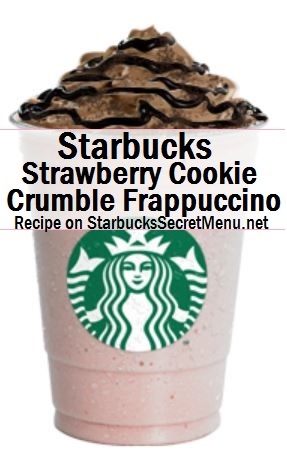 Starbucks Secret Menu:
Strawberry Cookie Crumble Frappuccino
If you're a fan of chocolate and strawberries together, this Frappuccino is a must try! With extra strawberry and delicious chocolate topping, you won't be left disappointed.
Here's the recipe:
Strawberries and Creme Frappuccino
Add extra strawberry juice
Add java chips
Top with chocolate whipped cream, mocha drizzle and cookie crumble topping
Thanks to Ysabelle A. for sending this drink idea in! If you have a secret recipe you'd like to share, send it to starbuckssecretmenu [at] gmail.com and we'll add it to the list.