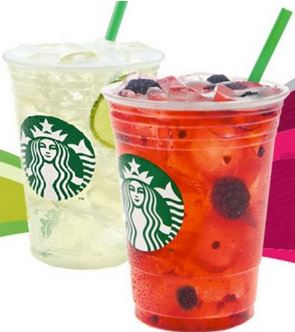 Starbucks Secret Menu:
Sweet n' Sour Summer Splasher
Here's an amazing summer drink sent in to us by Starbucks Fanatic, Xander! It sounds light, refreshing and perfect for a sunny day.
Here's the recipe: (works best with a grande)
Half and half or both Refresher Flavors (Berry Hibiscus and Cool Lime)
Made with lemonade instead of water
Blended like a Frappuccino

Thanks to Xander for sharing this great drink with us! If you have a secret recipe you'd like to see on the site, send it in  to starbuckssecretmenu [at] gmail.com! Attach a photo if you have one!