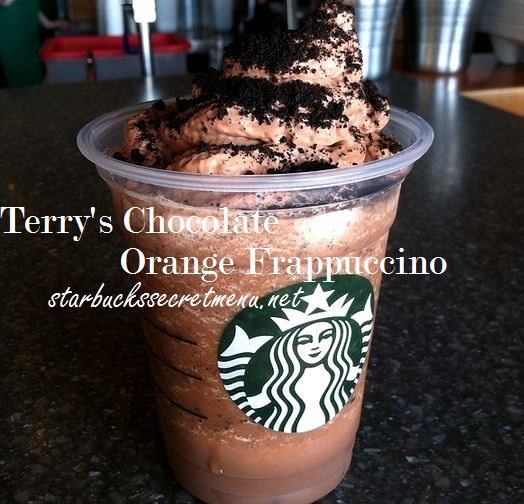 Starbucks Secret Menu:
Terry's Chocolate Orange Frappuccino
The holidays bring out favorites like Terry's Chocolate Oranges. If you'd rather have one in drinkable form, try this taste-a-like Frappuccino or iced coffee if you prefer!
It's a delicious treat for anytime of the year.
Here's the recipe:
Mocha Frappuccino
Add Java Chips
Orange Slices (3 tall, 5 grande, 7 venti)
Top with chocolate whipped cream and cookie crumble topping
Alternatively, here's the iced coffee recipe:
Iced Coffee
Add Mocha Syrup (3 pumps tall, 4 pumps grande, 5 pumps venti)
Add Orange Slices (3 tall, 5 grande, 7 venti)

Thanks to Baristas Marley B. and Chris P. for sending in these recipes! If you have a secret recipe you'd like to share, send it in to starbuckssecretmenu [at] gmail.com.