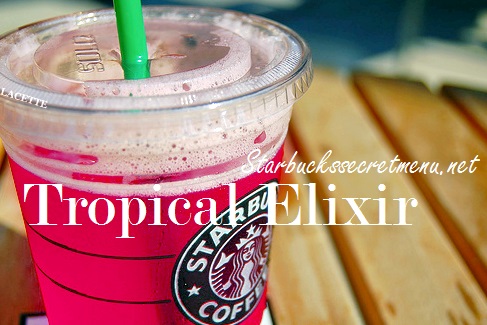 Starbucks Secret Menu:
Tropical Elixir
While a few lucky jet setters have the opportunity to say good-bye to winter wear and hello to tropical beaches, most of us are stuck daydreaming.
But don't let it get you down! Just because you're not at the beach doesn't mean you can't have a tasty tropical beverage, no little umbrella included but hey, use your imagination!
Here's the recipe for our Tropical Elixir:
Start with raspberry syrup (2 pumps tall, 3 pumps grande, 4 pumps venti)
Add strawberry, orange mango and very berry juice to the first line of the cup
Fill with lemonade to the top line
Add ice and shake!
Thanks to The Capo for sending in this recipe! If you have a secret recipe you'd like to share, send it to starbuckssecretmenu  [at] gmail.com and we'll add it to the list!