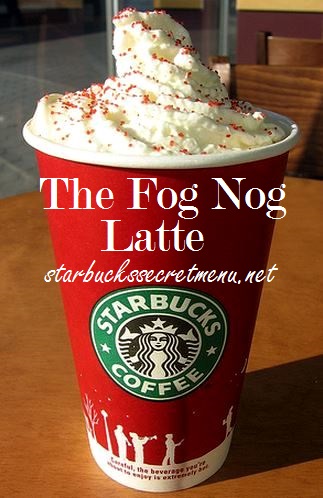 Starbucks Secret Menu:
The Fog Nog Latte
Continuing on with the holiday drinks, here's another seasonal recipe!
It's simple, delicious and a lower calorie option for Egg Nog lovers than ordering a full Egg Nog Latte.
Here's the recipe:
Earl Grey Tea Latte
Made with eggnog instead of milk
Thanks to Vanessa N. for sending in this tasty holiday recipe! If you have a secret recipe you'd like to see featured on the site, send it to starbuckssecretmenu [at] gmail.com and we'll add it to the list!