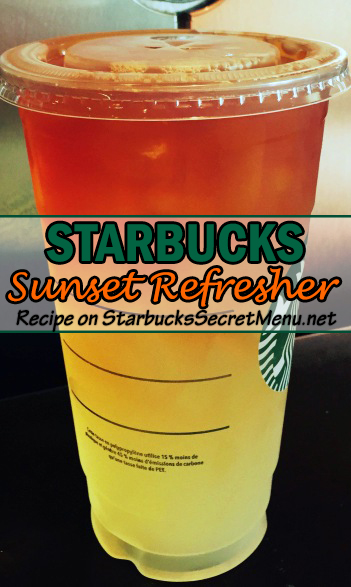 Sunset Refresher

| Starbucks Secret Menu

As the days get shorter and the sun begins hiding behind clouds and rain, we need to get creative to find ways to brighten up the day.

A colorful and delicious drink in hand is a wonderful way to make the day more cheery! That and a great photo opportunity for Instagram too.

This citrus-y beverage is refreshing and not too sweet!
Here's the recipe:
Cool Lime Refresher to the first line
Lemonade to the second line and a few pieces of lime
Top up with ice and black tea
Thanks to Alex for sending in this awesome looking recipe and photo! If you have a secret recipe you'd like to share, send it to recipes [at] StarbucksSecretMenu.net and it could be featured on the site! Please attach a photo if you have one ????