Starbucks Secret Menu: Chocolate Cream Frappuccino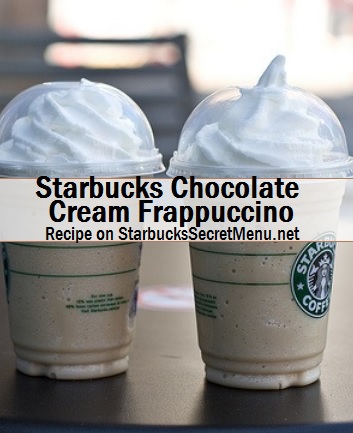 Starbucks Secret Menu:
Chocolate Cream Frappuccino
Here's one for the chocolate lover in you.
Mocha sauce and drizzle  make this blended beverage a sinful treat.
It's simple, but delicious.
Here's the recipe:
Mocha Sauce (3 pumps tall, 4 pumps grande, 6 pumps venti)
Whole Milk
Ice
Top with whipped cream and mocha drizzle if desired
Like this recipe? You'll love these ones too!