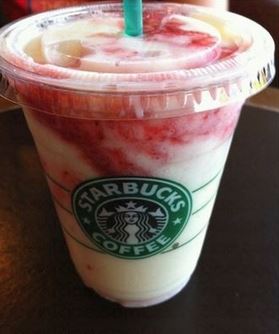 If you're looking for a drink for the kids and want a non caffeinated option, give the Cotton Candy Frappuccino a try!
It's a vanilla bean frappuccino with a pump of raspberry syrup for a tall, 1.5 pumps for a grande or 2 pumps for a venti.
Simple and delicious, each sip tastes like a mouthful of cotton candy!
Thanks to Billie D. for sending this one in! If there's a drink you like and don't see listed here, email it to us at starbuckssecretmenu@gmail.com