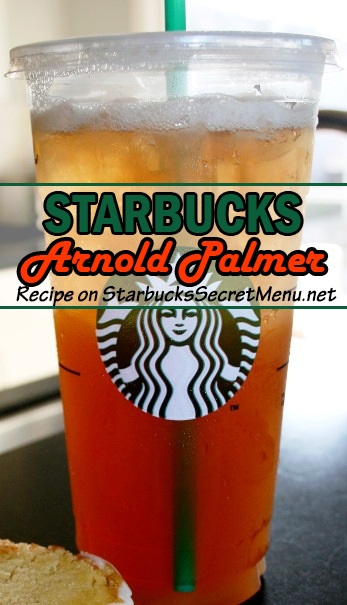 Arnold Palmer

| Starbucks Secret Menu

The Arnold Palmer is a beverage consisting of iced tea and lemonade. It was popularized by the American golfer Arnold Palmer who would often order the refreshing combination while on tour.

While a version of the Arnold Palmer called shaken sweet tea lemonade is available at select Starbucks locations in sun belt states, those of us who aren't lucky enough to try it can enjoy the version below, available at all Starbucks locations!
Here's the recipe:
Half iced black tea
Half lemonade
Classic syrup (1.5 pumps tall, 2 pumps grande, 3 pumps venti)
Thanks to Nathan P. for sending this drink idea in! If you have a secret recipe you'd like to share, send it in to recipes [at] StarbucksSecretMenu.net and it could be featured on the site! Attach a photo if you have one ????.