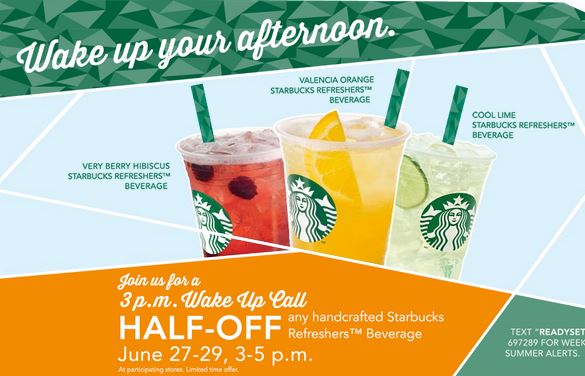 Starting tomorrow June 27, Starbucks handcrafted Refreshers are HALF-OFF between 3 – 5 pm!
The promotion runs for 3 days from Thursday June 27 to Saturday June 29/13. (For Canada the dates are June 26 – 28)
This is a great time to try some secret beverages that are based off of Refreshers!
Here are some options: