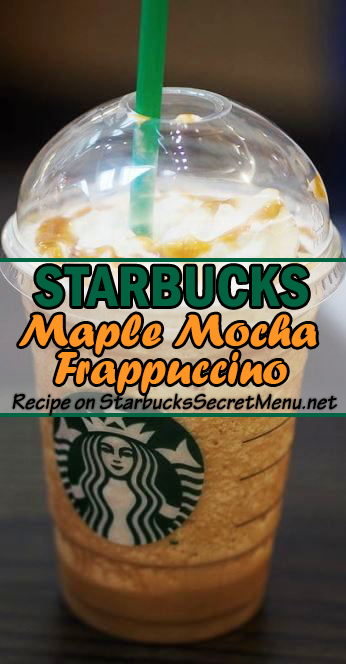 Maple Mocha Frappuccino

| Starbucks Secret Menu

Although Starbucks did offer the Maple Macchiato for a short time in Canada Locations last year, most of us were not lucky or close enough to be able to try it.

It has since been retired, (We know, insert sad/crying face here) but luckily for us even though Starbucks does not carry maple flavored syrup, there's a substitute that tastes very close to the real thing!

It's a simple addition to an already tasty Frappuccino that gives it a whole new flavor, and it's available everywhere! Don't miss out maple fans, give this Canadian favorite a try.
Here's the recipe:
White Mocha Frappuccino
Add toffee-nut syrup (1 pump tall, 2 pumps grande, 3 pumps venti)
Thanks to Maddy S. for suggesting this recipe! If you have a secret recipe you'd like to share, send it in to StarbucksSecretMenu [at] gmail.com and it could be featured on the site! Attach a photo if you have one 🙂