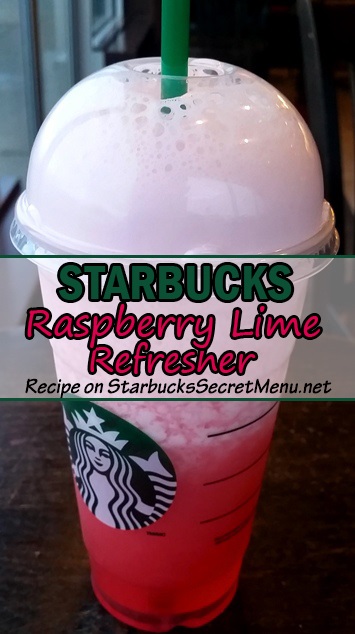 Raspberry Lime Refresher

| Starbucks Secret Menu

Here's a light beverage perfect for the start of the summer season!

It's reasonably easy to order and combines the refreshing flavors of lime, lemonade and a touch of raspberry for a fresh summer taste.

For an extra hot day, try it blended for an icy treat that'll help keep you cool!
Here's the recipe:
Cool Lime Refresher
Sub lemonade for water
Add raspberry syrup (½ pump tall, 1 grande and venti)
Optional: Add crème base and blend (Be sure to remove lime wheels!)
Thanks to Starbucks Barista Armin for sending in this lovely recipe and photo! If you have a secret recipe you'd like to share, send it to recipes [at] StarbucksSecretMenu.net and it could be featured on the site!