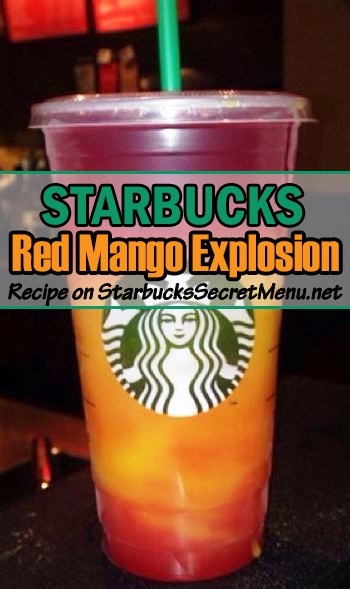 Red Mango Explosion

| Starbucks Secret Menu
Looking to try something fun and fruity? This Red Mango Explosion is a treat for your eyes and your taste buds!
Get your camera ready, you'll want to get a photo of this one!
Here's the recipe:
Orange Mango to the first cold cup line
Lemonade to the third cold cup line
Scoop of ice
Add raspberry syrup (1 pump tall, 2 grande, 3 venti)
Finish with a splash of unsweetened passion tea

Thanks to Redyce on Instagram for this awesome creation! If you have a secret Starbucks drink you'd like to share, send it to starbuckssecretmenu [at] gmail.com or post on any of our social media outlets!