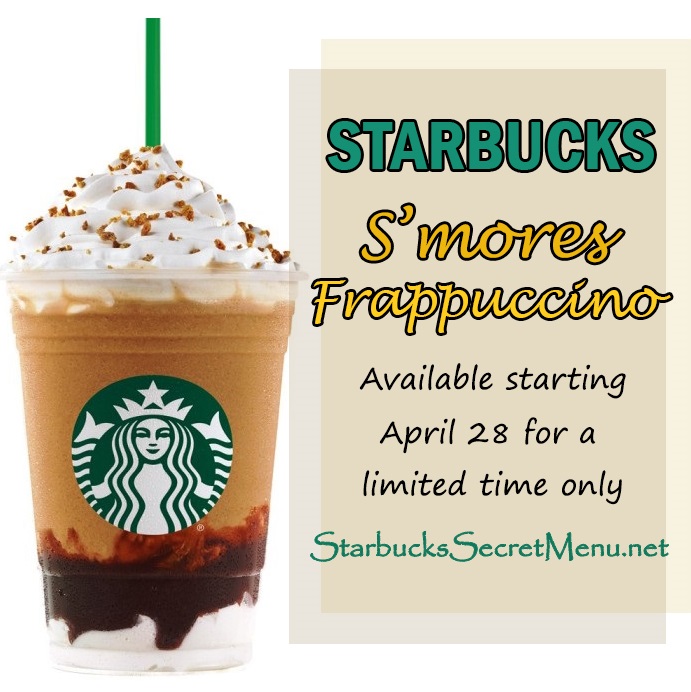 Starbucks has announced their new summer beverage, the S'mores Frappuccino!
Starbucks is at it again and embracing another limited edition Frappuccino! This time, instead of only offering the beverage for a few days (like the Birthday Cake Frappuccino), the S'mores Frappuccino will be available all summer!
Starting April 28th, you can stop into your local Starbucks store and order a S'mores Frappuccino, or into your local grocery store to pick up a bottled version.
The Frappuccino is layered with "marshmallow-infused whipped cream and milk chocolate sauce; a creamy blend of graham, coffee, milk and ice; and is finished off with more marshmallow whipped cream and a graham cracker crumble," according to statement released by Starbucks.
The drink is "inspired by the nostalgic summer experience of roasting S'mores." It look and sounds delicious and we definitely cannot wait to try it!
In addition to the S'mores Frappuccino, the Caramel Ribbon Crunch Frappuccino will also return later this month.
We're sure that these special ingredients Starbucks has brought in to make the S'mores Frappuccino will be a huge hit, but when summer is over and the drink is no longer available you can give our Starbucks Secret Menu version a try! Our S'mores Frappuccino uses ingredients that can be ordered year round and has received some rave reviews.