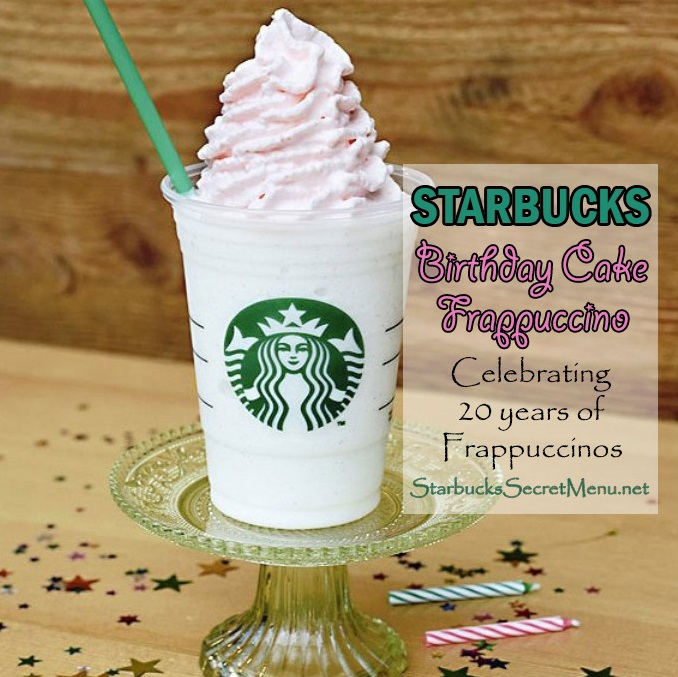 Happy Birthday Frappuccino!
This month marks the 20th birthday of Starbucks iconic frozen beverage, the Frappuccino. And to celebrate, Starbucks is promoting the Birthday Cake Frappuccino available March 26 – 30th!
The recipe is:
Vanilla Bean Frappuccino
Hazelnut syrup
Topped with raspberry infused whipped cream
We usually only see pink whipped cream for special occasions like Valentine's Day so it's great to see Starbucks whip it out for these promoted Frappuccinos.
We love that Starbucks is at it again with another limited edition Frappuccino! "Limited edition" to most, but Starbucks Secret Menu fans know that you can order these beverages anytime you'd like! You'll likely have to do it by recipe instead of name after the promoted time frame though.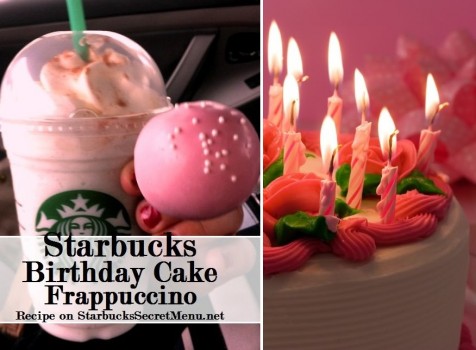 In fact, if you've explored our site before you might recognize the Birthday Cake Frappuccino. It also goes by Cake Batter Frappuccino and was one of the first secret recipes we published.
This isn't the first Starbucks Secret Menu inspired beverage that Starbucks has adopted though. They started with the Franken Frappuccino for Halloween, the Candy Cane Frappuccino for Christmas and even promoted their own creation, the Seahawks Frappuccino for the Super Bowl.
These short lived beverages promoted on social media and throughout stores just go to show how much Starbucks values the culture and creativity that surrounds their brand and their drinks. One of the many reasons we love them!
So Happy Birthday to you, Frappuccino. You've come a long way in the past 20 years and we hope to enjoy you for endless years to come.