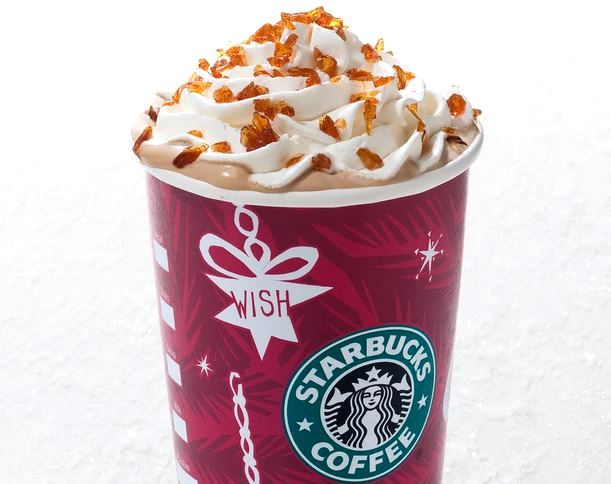 Starbucks Secret Menu:
Butterscotch Latte
Thanks to Starbucks Barista Shaina, we have a Butterscotch Latte for you!
It smells and tastes just like Butterscotch and has been a huge hit at her local store in Huntersville, NC.
Here's what is added to a Latte:
Caramel and toffee nut syrup
tall = 3 pumps of caramel and 3 pumps of toffee nut
grande = 4 pumps of caramel and 4 pumps of toffee nut
venti = 5 pumps of caramel and 5 pumps of toffee nut
Topped with whipped cream, caramel drizzle and caramel brulee bites!
**Note that caramel brulee bites may be seasonal at your local store.

Thanks Shaina for creating this beverage and sending it in! If there's a drink you'd like to see added to the site, e-mail the recipe to us at starbuckssecretmenu [at] gmail.com.