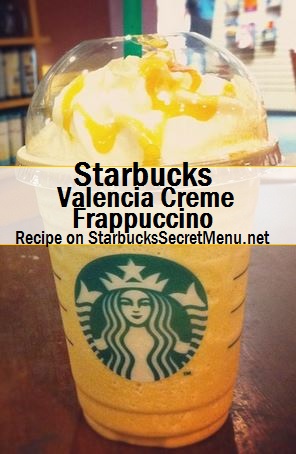 Starbucks Secret Menu:
Valencia Creme Frappuccino
Here's an alternative to the Orange Creamsicle Frappuccino if you'd like it without the Orange Mango. This secret beverage is also much simpler to order.
Here's the recipe:
Valencia Orange Refresher
Blended with Vanilla Bean Frappuccino Base
If it helps your barista out, it is written as VOR, VBF

Thanks to Bree L for sending this one in!